Share an update, post a greeting, thread a meme or roleplay: Anything offtopic in other forums are ontopic here so post it here!

Posts: 15
Joined: Wed Aug 13, 2008 12:07 am
Location: Maryland, USA
---
...and the world has reached a new low...

I'm laughing at the story of the mom absolutely SHOCKED that someone had the nerve to flip her the bird...after pulling out in front of a truck with right of way and almost killing someone.
Posts: 162
Joined: Fri Aug 29, 2008 9:10 pm
---
oh god

i think i just burst a blood vessel in my head

oh god im raging SO FUCKING HARD RIGHT NOW
AKA SiRK/Felsirk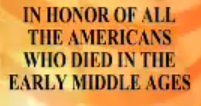 Posts: 42
Joined: Fri Aug 08, 2008 6:23 pm
---
What the fuck i dont get this bullshit fucking no cussing what the crapshit is.. Oh wait

Honestly i dont understand Cussing.. Its words.. Like Stupid or Faggot or Crappy. If Ass is a cuss word because you use it in a bad manner, Shouldnt Stupid be a cuss word too?
Posts: 308
Joined: Mon Nov 10, 2008 4:25 pm
---
Inorite? Now, my own language has gotten a bit bad recently, and I do need to curb that, but there ARE situations where 'oh dear' just doesn't cut it.

And I can name more than one occasion where nothing really fit aside from "Holy... SHIT."
Frau Chimäre~
The doctor will see you now.
Posts: 561
Joined: Tue Oct 28, 2008 7:11 am
---
I sent 'em a mail with a faux e-mail address.

~Retjzkai the intersex dracorat~
Posts: 45
Joined: Fri Sep 26, 2008 8:00 am
---
---
Users browsing this forum: Majestic-12 [Bot] and 7 guests