Think something's terrific? Think something sucks? Rant and rave here. This is a definite "Keep it civil" area, folks. We will be enforcing common courtesy.

Or if you'd rather title it "What do you realize is your worst quality".

Feel free to comment on other's opinions of themselves, but don't go insulting others please.

For me, its my tendency to complain at pointless things.
Secondary: My laziness.

Its hard to overcome these things when you're so used to them.
Posts: 61
Joined: Sun Aug 10, 2008 6:55 pm
---
Posts: 296
Joined: Sun Aug 10, 2008 11:15 pm
---
My inane ability to annoy others no matter what I say.

Also been told I hesitate a lot.
Posts: 442
Joined: Thu Aug 07, 2008 9:13 pm
---
Site Admin
Posts: 2067
Joined: Thu Aug 07, 2008 6:49 pm
Location: Sweden, Höganäs
---
Posts: 36
Joined: Thu Aug 07, 2008 8:29 pm
---
my overall weight is just about perfect for my height,
im unhappy with how its distrbuted however (ive got a bit of a buddha belly)
Posts: 287
Joined: Fri Aug 15, 2008 2:36 am
Location: where we are going, we wont need eyes anymore
---
Posts: 755
Joined: Thu Aug 07, 2008 6:43 pm
Location: In her burrow. Drinking Tea. Earl Grey. Hot.
---
I'm usually pretty complacent when losing myself, but have a tendency to RAEGEEEEEEEEEE at others for raging.


I also hesitate too much, put things off too much, and compare myself to others ENTIRELY too much. :/ I'll worry about what others might think to the point of freaking out when trying to start anything new and spending ages researching it in advance, afraid I'll make a fool of myself.

(I actually spent time (around two weeks) RESEARCHING TF2/stats/etc before playing for the first time. ._. It's pathetic. I know.)


edit:
I also have a bad tendency to motherhen, even when not playing medic.
As evidenced by my constant spam of "gogethealth. Dammitgogethealth. Gogetsomemotherfuckinghealth" constantly into the mic if I see anyone losing so much as a chunk of overall HP on my team. >.o
I realize this is more than tf2 focused, but that's what most of you see of me. xD; I do the same thing irl. If I know someone's injured, I friggin' baby them to death.
Frau Chimäre~
The doctor will see you now.
Posts: 561
Joined: Tue Oct 28, 2008 7:11 am
---
My Voice.. Lol I broke my Mic XD
Posts: 308
Joined: Mon Nov 10, 2008 4:25 pm
---
I hate how I'm way too nice to everyone. Even when arguing with someone I try to not put them down, and I usually feel guilty after whatever the outcome is.
AKA SiRK/Felsirk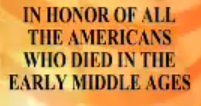 Posts: 42
Joined: Fri Aug 08, 2008 6:23 pm
---
---
Users browsing this forum: No registered users and 2 guests