A place for posting information about the development of Bill's Pills.

What the What?

Sorry no poll this week and no new mutation next week. With the release of the new DLC October 5th we want to be able to make some changes to our infrastructure leading to that release. On the 5th we will have a new Mutation and we mean NEW!

The DLC "The Sacrifice" will be available for the XBOX 360, PC, and Mac on October 5th. It will include the new Campaign "The Sacrifice" and the Left 4 Dead 1 campaign, "No Mercy".

In both campaigns you will be able to play as the Left 4 Dead 1 Survivors but you will be using Left 4 Dead 2 weapons and items against Left 4 Dead 2 monsters!
Huzzah!
Posts: 846
Joined: Fri Aug 08, 2008 3:30 am
Location: UK
---
Epic! it seems like they are merging the two games together.
Posts: 68
Joined: Tue Jul 14, 2009 11:06 am
Location: Kent-England
---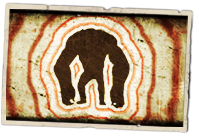 Let's first clear up the confusing part. Mutations are a Left 4 Dead 2 exclusive. PC players get the 5 new Mutations. Xbox 360 players only get the 5 new Mutations if they are also owners of "The Passing" DLC.

We don't want to give away all 5 of the new Mutations, but we will give you a bit on one. Do you ever play Versus and wish you could be the Tank? Did you ever wish you could be nothing but the Tank? And when you died you spawned as the Tank? And all your friends were Tanks as well? The new Mutation Taaannnk!! is a little like that. And by a little, we mean exactly like that.
Huzzah!
Posts: 846
Joined: Fri Aug 08, 2008 3:30 am
Location: UK
---
Left 4 Dead 2 will be released on the Mac Tuesday October 5th. If you already own it on the PC, then you own it on the Mac. All you need to do is install it on your Mac and start playing.

If you don't already own it, now is a great time to pick it up. Not only do you get Left 4 Dead 2 but steam owners get all the previously released DLC for free! So you get the original 5 Campaigns and "The Passing", "The Sacrifice" and "No Mercy." Best of all, there is already a thriving community and excellent community created campaigns waiting for you.

Sorry Left 4 Dead owners, the Mac version is coming but we are running a little late. We hope to have it out in time to celebrate Halloween on the Mac. When released, L4D1 Mac players will receive the same great treatment. All the previous released updates and DLC for free and the ability to play an extensive library of community content. More information on the release date as it nears.

Huzzah!
Posts: 846
Joined: Fri Aug 08, 2008 3:30 am
Location: UK
---
I DESIRE... MACARONI PICTURES
Posts: 64
Joined: Sat May 29, 2010 6:51 pm
---
The Sacrifice is out!

October 5, 2010 - L4D Team

We have released the Sacrifice for Left 4 Dead on the PC, for Left 4 Dead 2 on the PC and Mac. It will be released later this evening on the Xbox 360.

We have also released

the final issue of the comic

for you to read while downloading the DLC.

On Steam Left 4 Dead and Left 4 Dead 2 have had their prices slashed so low, we needed to ask our favorite Georgia gun store owner to explain the pricing to you.

Click here to read his explanation of the current sale prices.
Huzzah!
Posts: 846
Joined: Fri Aug 08, 2008 3:30 am
Location: UK
---
---
Users browsing this forum: No registered users and 1 guest