POOT DISPENSA HEER

Make sure it involves a medic and a heavy copulating.

Site Admin
Posts: 2067
Joined: Thu Aug 07, 2008 6:49 pm
Location: Sweden, Höganäs
---
I'll take F4 to finish off the fin. I made a group of images in hope of making your life easier. I made them larger than they actually were to give ya resizing room but if ya need smaller ones I can give them to you.
Last edited by
Krytykal
on Sat Aug 23, 2008 4:28 am, edited 4 times in total.
Posts: 6
Joined: Fri Aug 15, 2008 12:57 am
---
Err, I guess put down what I mentioned else-thread down for B7 position.
Posts: 68
Joined: Sat Aug 09, 2008 4:14 am
---
What a neat idea! I think I'll put my little mark down on the bomb. Since I'm not artistic at all and I'm too lazy to find a symbol, I'll just ask to put a simple quote down on B4:
"
LOUD NOISES!
"
AKA SiRK/Felsirk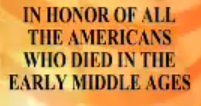 Posts: 42
Joined: Fri Aug 08, 2008 6:23 pm
---
If possible I'd like my name on B1 with "OMG WAFFLES!!1!11"
Thank you.

The claims medic gives no anesthetic! 90-days delinquent get you Repo treatment! I'm the mask horror on your street corner, gonna make your momma mourn you, I'm the Night Surgeon!
Posts: 193
Joined: Fri Aug 08, 2008 11:21 am
Location: In your base, stealing your cabbages
---
Posts: 296
Joined: Sun Aug 10, 2008 11:15 pm
---
---
Users browsing this forum: No registered users and 4 guests