Post any TF2-related news here.

http://www.teamfortress.com/post.php?id=5381&p=1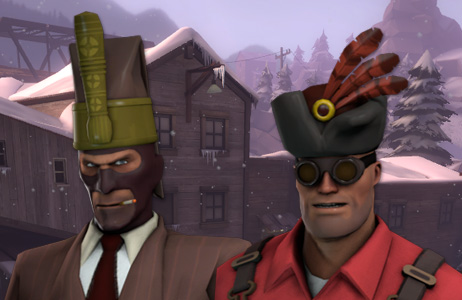 http://wiki.teamfortress.com/wiki/April_28,_2011_Patch
Team Fortress 2 Update Released
Product Update - Valve Apr 28, 2011
Updates to Team Fortress 2 have been released. The updates will be applied automatically when your Steam client is restarted. The major changes include:

Team Fortress 2
Added content for upcoming promotions
http://store.steampowered.com/news/5380/
And also there's more
http://wiki.teamfortress.com/wiki/SpaceChem
I was killed in the honor of Golden wrench #60.
TF2 Backpack:
http://www.tf2items.com/id/MASTERFURRYX
Posts: 108
Joined: Mon Dec 06, 2010 10:57 pm
Location: US, California
---
Users browsing this forum: No registered users and 2 guests